Facilities Services
---

Hard Surface Floor Care

---

Market Sectors

Multi-Family Rental Developments

Business & Government
Auto Dealerships
Commercial
Municipal
Hospitality
Healthcare
Retail

Education
K-12 Schools
Colleges & Universities



Eco Environmental Services help our customers create and maintain the highest standard in professional floor appearance.

Contact us at info@myeco4life.com for a competitive bid and to discuss a customized program that's right for you.
Why Choose Eco Environmental Services?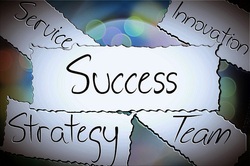 Regardless of the size, location or type of facility, our strategic partnership provides solutions tailored exclusively to the needs of your business. We offer:
A culture dedicated to service excellence
Management expertise and flexibility to ensure the ability to provide labor and resources as requirements change
Technology and innovative processes to reduce operating costs
Repeatable processes to ensure consistent delivery of outcomes
Measured results that anticipate needs and indicate opportunities for continuous improvement
Solutions that optimize your resources and help manage your budgets.
---
Certification
HUB Certified: Historically Underutilized Business